Contact
If you would like to speak with one of our team, please contact us on 0800 228 294 or use the box below to make an enquiry. We are here to make your journey as easy as possible.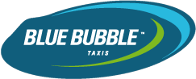 Blue Bubble Taxis
New Zealand largest taxi fleet
Operating Hours:
Monday to Sunday 24 hours
Price Range:$$
Phone: 0800228294
"Cleanest cab in Auckland. Bit expensive but worth it. Excellent customer service. Bluebubble works under the management of Auckland co-op taxis."
"Have used these taxis a lot whether it be from in the city or a pre ordered one. They always take the best / fastest route to save $ and the fare has always been very reasonable. Airport service was great, dropped me off and helped me with my bags as well. Great friendly service."